Making the World a Better Place
Toni Lynn Vazquez
Inspiring Change Through Gbucbo & Social Determinants of Health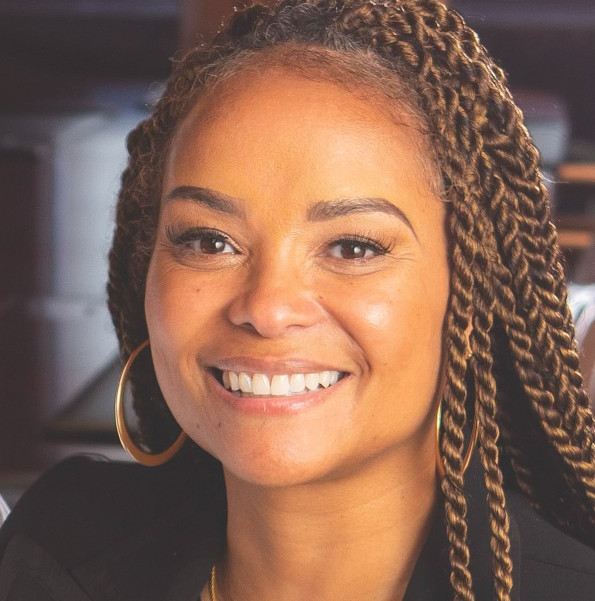 Toni L. Vazquez was born and raised in Buffalo, NY. She is an entrepreneur, a wife, and a mother of four. Mrs. Vazquez has a Six-Sigma Black Belt certification from Villanova University, a diploma from the Women's Campaign School at Yale University, and a certificate in Promoting Racial Equity in the Workplace from Harvard University. She earned a BA in Psychology from the University of Buffalo and an MBA from Medaille University. Mrs. Vazquez is currently a doctoral candidate in Health Administration at D'Youville University.
Mrs. Vazquez is the Vice President of CINQ Care, New York. CINQ recently acquired G-Health Enterprise, a company Dr. and Mrs. Vazquez co-founded. G-Heath was a conglomerate of eight individual companies, including GBUAHN (Greater Buffalo United Accountable Healthcare Network). GBUAHN was an organization that assisted persons with Medicaid who had two or more chronic illnesses. The Health Home initiative was part of the Affordable Care Act and was designed to combat the Social Determinants of Health and minimize misuse, abuse, and duplication of services through care coordination for the 'whole person.' Mrs. Vazquez also co-founded and served as the practice administrator of Urban Family Practice, now known as Care Medical. UFP was a 'State of the Art' medical facility located on Buffalo's west side, serving over 14,000 patients annually.
Additionally, Mrs. Vazquez co-founded (GBUCBO) Greater Buffalo United Community Based Organization, formerly known as The Raul and Toni Vazquez Foundation. She also served as an elected member and former president of the Williamsville Central School District Board of Education. Mrs. Vazquez is most proud to be a philanthropist and faithful servant to her family and community. She has served on various committees and boards, including Visit Buffalo/Niagara, the Buffalo/Niagara Convention Center, and the Western New York Women's Foundation. She is currently a trustee of Medaille University, Shea's Performing Arts Center, and the Buffalo Zoo. Mrs. Vazquez also served as a member of the Higher Heights Founders Circle. Higher Heights sought to elevate the voices of women of color in an attempt to shape and advance progressive policies and politics. It helped to strengthen civic participation by providing the highest quality tools, training, and support to black women-led grassroots advocacy, campaigns, and electoral processes.
Mrs. Vazquez and her husband are proud parents of four children Raul III, Nadia, Nina, and Saul.